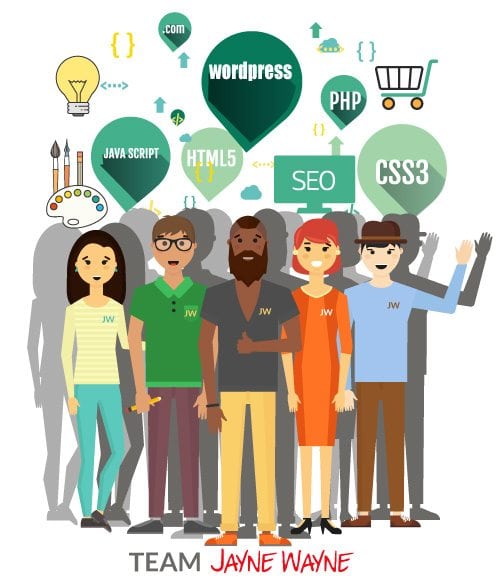 Jayne Wayne Design offers opportunities for students who wish to explore the practical, day-to-day customer support and project management tasks of a small web and graphic design company.
Seeking student(s) to assist with tasks related to creating and managing our clients' branding and Internet presence. There will be an exchange of knowledge and practical experience for performing and managing projects. Graphic design work is available for those interested.
Position starts as an unpaid internship. Students are given job-related responsibilities and that will prepare them for related careers. Expectations will be high with respect to follow-through and effort. Individuals who do not have exceptional follow-through should not apply. We are seeking those who are highly motivated to learn and grow so everyone's time is well spent. Most students can work remotely from home/school, but we do have an office in a prime location in downtown San Luis Obispo from which to work.
This is an ideal opportunity for students who wish to explore the practical application of day-to-day ongoing projects and support tasks required in a small, established and growing web design firm.
Some opportunities include but are not limited to:
– Support client accounts as they relate to branding, web design, hosting and supporting tasks
– Practice with WordPress as a client content management system
– Assist with design and organization of websites and branding projects
– Assist with management of peripheral support tasks like email management and online directory submissio
– Work with a web development team and graphic design team via a task management system
Applicants should be:
S
elf
–
starters
Reliable
Hard-working
Detail-oriented
Good listeners
Some experience with web development or be highly motivated to learn OR have competent graphic design skills
Have a strong work ethic
Have a schedule that allows 15 hours of focused work weekly