Connecting to Facebook
1. Log into your website
2. In the WordPress dashboard, select "Settings," then "Wordbooker" on the left hand navigation column
3. Click the blue button, "Connect with Facebook" and proceed to log in
4. You will be asked to click the 'reload' button to complete the connection.
Wordbooker Settings
Under the Wordbooker settings, you should now be able to check the settings for how your website pushes posts to Facebook. Included are some screen shots of how you should set up your settings. Updates happen on a regular basis, so your settings may look slightly different than the screen shots.
*Note on the "Wordbooker 2" screen shot (Post to following wall:), make sure to select whether or not you want your website to automatically push to your fan page, or your personal FB, or both.
Be sure to save your changes!
Wordbooker Settings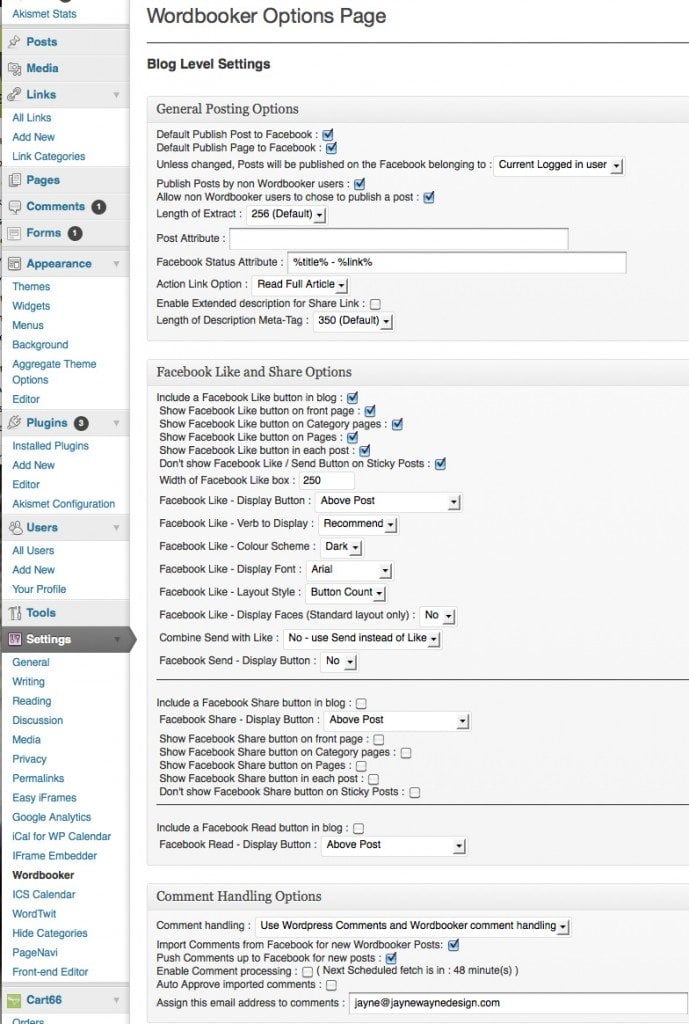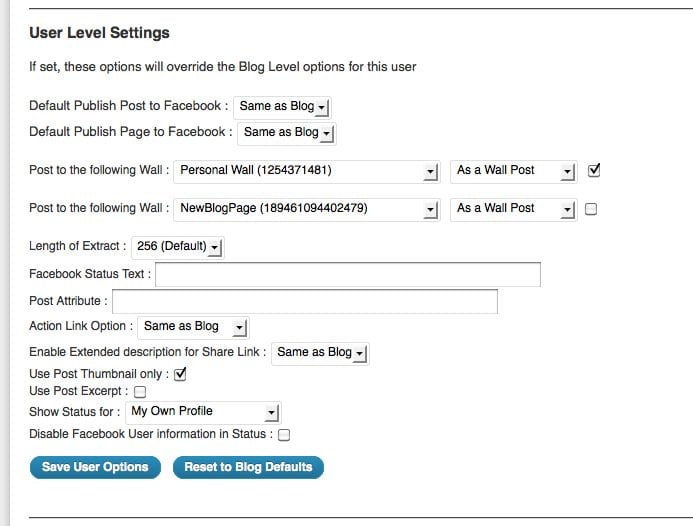 Post Settings
When publishing a post intended to push to Facebook,  be sure to check Facebook after you've clicked publish. If you find your post has not published to Facebook, check the settings indicated in the image below labeled 'Post Settings.' These settings will be visible if you are logged into Facebook in another browser page.